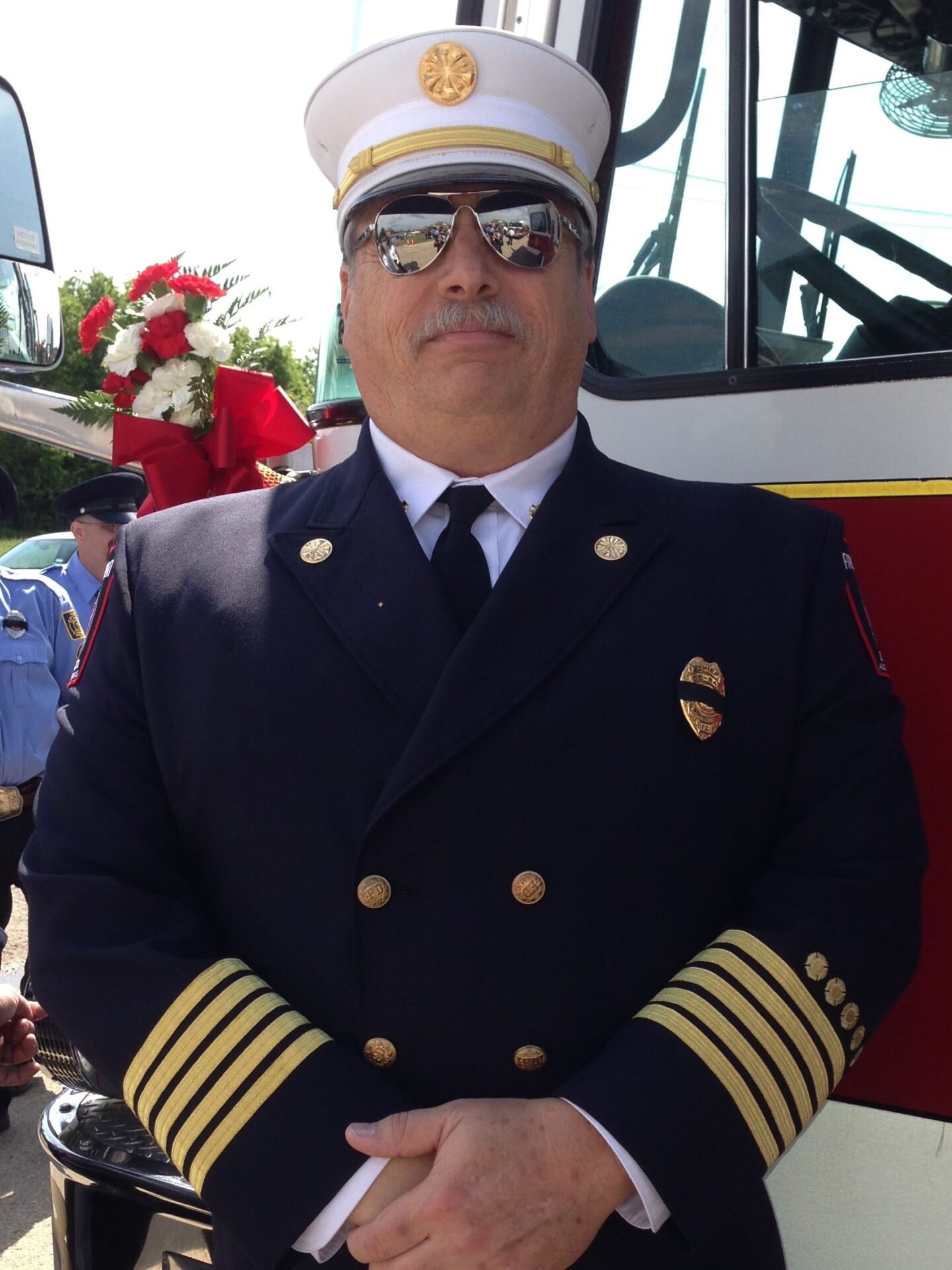 Buddy Crain was born in San Antonio, Texas to Zip and Jane Crain in December 1954.  Buddy's dad was a naval aviator so they were transferred to Hawaii soon after Buddy's birth, later being transferred to Kingsville, Texas and then on to Corpus Christi, Texas where Buddy attended elementary, middle and the first part of high school.  This is also where Buddy's dad retired from the Navy.
With his dad working in the insurance industry, the family moved to San Antonio during the middle of Buddy's sophomore year of high school.  Graduating from Alamo Heights High School in 1972, Buddy went on to obtain an undergraduate degree in Psychology from the University of Texas at Austin, followed by a Masters degree in Clinical Psychology from Trinity University in San Antonio.  Buddy later achieved an Associates degree in Fire Protection Technology from Austin Community College after graduating from the Firefighter certification program.
Working for the State of Texas, Buddy joined CE-Bar Volunteer Fire Department in 1986 following a house fire a couple of doors down from his residence. Buddy was voted by the fire department membership to serve as volunteer Chief in 1993.  He served as a Commissioner of Travis County Emergency Services District No. 10 for several years prior to applying for and being hired as the first full-time employee of the fire department in 1996, serving as Fire Chief since then.  Through the Texas Commission on Fire Protection, Buddy holds a Master Firefighter certification, a Head of Department certification, an Intermediate Instructor certification and a Fire Investigator certification.  Buddy served for many years as a Basic Emergency Medical Technician, recently letting his certification lapse.
Buddy is married to Lucinda Hinton and has two wonderful step-children.  He has lived in the Cuernavaca area since 1986.  He enjoys boating, playing bass guitar and working with rescue horses in his spare time.